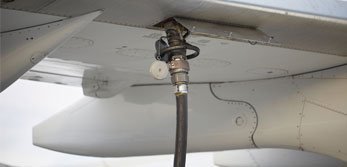 Aviation Fuel Services

Whether it's Jet-A1 or AVGAS, Flight-Assist works with both the 'majors' and the smaller independent suppliers to ensure that you get the best possible price on your fuel uplift.
Our fuel pricing – like everything else – is totally transparent; no-one likes unpleasant surprises, so when you request a fuel price for any given location, the price you get is fully inclusive of all local taxes and into plane fees.
Fuel is arranged by way of a fuel release and this is sent not only to the crew, but also to the relevant ground handler. This – together with making sure the into-plane agent is kept updated with even the smallest schedule change – eliminates any margin for delay on the ground.